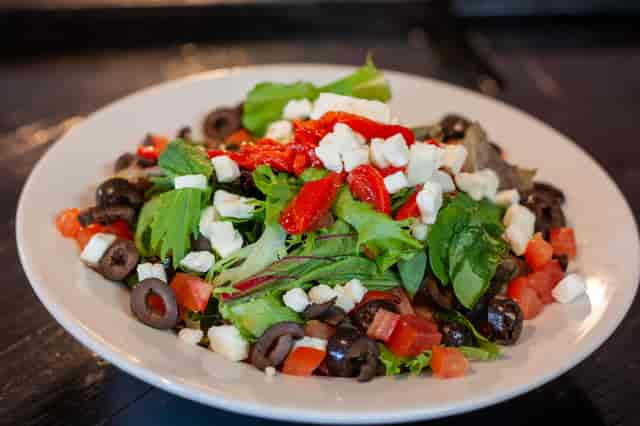 About us
What people are saying
Great Pizza!
"Friendly staff. My husband calls me the pizza snob because I can't stand pizza from Pizza Hut or any other joint like that. So when we find a place I like, he considers that a win. Whenever we want pizza, this is where we go. Hands down the best pizza place near us!"
-Lauren H.
Every Single Thing Was Delicious!
"Ordered a large variety of items for delivery. Every single thing was delicious! The pizzas are so large they barely fit in the box. Toppings are tasty & fresh. White pizza comes with gobs of fresh ricotta . . . yum! Pinwheels different & doughy in a good way. Ziti perfect. Philly cheese stake is great. Too many things to mention. We will certainly order for parties in the future."
-J.S.
You haven't had good pizza until you try Grandma's
"New Jersey born and raised and this is by far the closest you will get to GOOD pizza!!!! Before this place I would settle for fini's, but now I drive past fini's to go here. I have also tried the pepperoni calzone and its very good and big enough for two. You haven't had good pizza until you try Grandma's."
-Lou S.
Reminded me of Rome!
"Thanks for another amazing meal! The spaghetti aglio et olio made at request was really some of the best I've had in any U.S. city. Really reminded me of Rome!"
-Heather
Pizza is AMAZING!
"WOW!!! Your pizza is AMAZING! I usually only eat one slice, from other pizzerias (if you can call them that, more like "Cardboard Hut"), but your pizza was so delicious I had THREE (and they were HUGE slices!!!!) I can't EVER eat from those other places again!"
-Sena
Finally a good pizza place in Gwinnett
"Finally…..a really good pizza place comes to Gwinnett! Love that you can buy pizza by the slice. Large variety of special toppings besides your usual meat choices. Try the margherita pizza. Stombolis delicious too! This New Yorker will be back for more!"
-Robin
Will be Back!
"I ordered the white pizza tonight and it was fantastic!! I makes me miss Philadelphia a lot less, as I was really craving a good white pizza. Thank you and I will be back!!"
-Lorrie
a godsend for Gwinnett
"As relocated New Jerseyans, our family has been searching for good, NY style pizza since we moved down here. Finally, we have found exactly what we've been looking for! The thin, crispy crust along with fresh tomato sauce and high quality mozzarella (or mootz-a-dell as the family calls it!) is a godsend for Gwinnett. The South may own BBQ and lots of other food traditions, but NY is the one and only when it comes to pizza. It may sound a bit dramatic, but your pizza has made our family of 6 feel less homesick. Thanks!"
-Heather S.